Electronic Storage Solutions
Electronic Part and Component Storage
The industries within the field of electronics require the control and management of thousands of small components.  The control of inventory affects the bottom line of any company.  Components need to be stored properly, picked properly, securely stored, allocated properly, placed in arms reach at a convenient location for the final user.  Production and assembly space are typically in high demand in the field of electronics and high density storage has proven to be effective and reliable storage methods for this industry.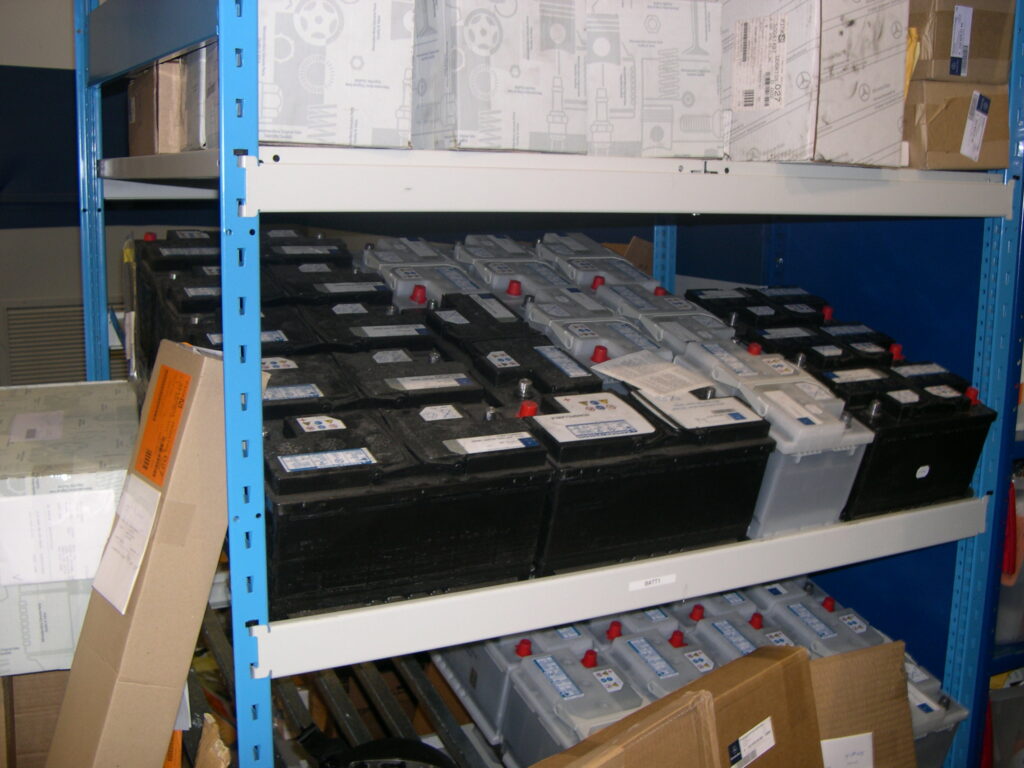 Products For Your Electronic Component Storage
Benefits Of Our Electronic
Storage Solutions
Success or failure is largely determined by the speed to market. Kardex Remstar products get right to the heart of the production process – material flow – providing flexible, precise, efficient solutions that speed delivery times.
Even the smallest speck of dust has a chance: we ensure optimum conditions – dry atmospheres, controlled temperatures, cleanroom conditions or a combination of these, even in the immediate production environment. Our systems can speed up access to parts and maintain processing time at the machines, and store semi finished and finished products.
Documentation & Traceability
Systematically combining relevant internal processes creates more efficiency, transparency, and flexibility. Transaction recording and documentation of all transactions guarantees traceability. 
In situations in which every minute counts, dynamic storage manages operations smoothly with high levels of accuracy.
Our applications serve a wide range of customers including administration, automotive, chemical & pharmaceutical, electronics, government, healthcare, medical device, oil & gas, and warehouse & distribution. We offer solutions that provide greater profitability.
Additional Electronic Component Storage Resources
Maximize Uptime With Quick Access To Electronic Parts
In operations when every minute counts, automated storage and retrieval solutions can increase productivity by eliminating walk and search time commonly associated with shelving. With the push of a button, the part is delivered to the operator, clean and ready to use, within seconds. To maximize order picking throughput, batch picking allows an operator to fill multiple orders simultaneously.
Customized Solutions For Storage, Buffering, And Retrieval Of Material
A continuously growing variety of tools and parts, ever-changing market requirements, and competitive pressure require more flexible processes in machinery operations. Mechanical and metal engineering organizations need solutions that are exactly matched to work processes to ensure flexibility and profitability.
Electronic Storage Solution
Case Studies
SITE
Christie
Kitchener, Ontario
APPLICATION
Manufacturing and Distribution of projection systems
EQUIPMENT
Two Shuttle VLMs with FastPic Inventory Management Software
SUMMARY
With just two Shuttle VLMs there has been a 70% floor space savings, picking is 90% faster, all while keeping employees out of harm's way.
SITE
FlightSafety International
Broken Arrow, OK
APPLICATION
Manufacture Flight Simulators
EQUIPMENT
Four Shuttle® Vertical Lift Modules with Pick to Light Technology and Software
SUMMARY
Four Shuttle Vertical Lift Modules Increase Inventory Control, Reduce Labor and Increase Accuracy.
SITE
Rockwell Automation
Dublin, GA
APPLICATION
Storage and retrieval of reels used in SMT manufacturing operations
EQUIPMENT
Two Kardex Remstar vertical carousels with
Rockwell MicroLogix 1500 controllers
SUMMARY
Centralized storage in vertical carousels, combined with kitting operations, recovered 73% of floor space while helping increase SMT equipment productivity by 50%
SITE
Rohde & Schwarz
Munich, Germany
APPLICATION
Optimize the setup process for populating electronic assembly groups with SMDs
EQUIPMENT
12 Megamat RS units and Connecting the Kardex Remstar warehouse management system software to SAP facilitates inventory management
SUMMARY
Simple and clearly structured picking process. Throughput increased by more than 50 % with the same number of employees. 100 % error-free retrieval of SMD reels for the setup / removal process. Storage space fill level 90–95 % (storage density). Permanent (real-time) inventory