HEAVY DUTY STORAGE SHELVES
Industrial Storage Sacks for Optimized Warehouse Organization
Space in warehouses is critical, and with the installment of an industrial shelving system you can utilize the space of any facility, and increase efficiency. The installation of industrial shelving is easy and shouldn't cause any delay in your daily workflow and operations. If you are looking for an affordable, long-term storage solution, contact us today. We will design and install the shelving solution to meet your needs.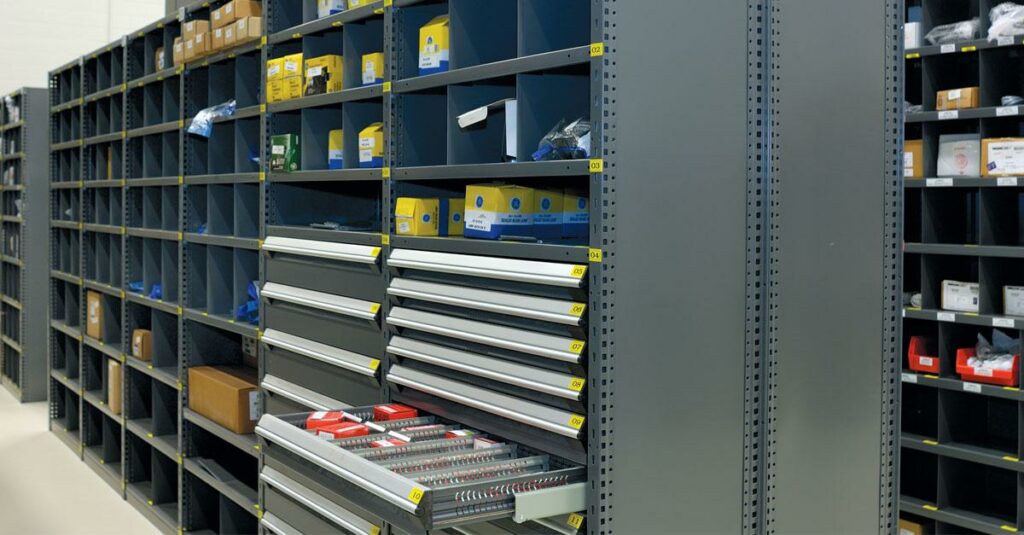 Benefits of the Rousseau
Spider® Shelving System
Rousseau Spider Shelving is incredibly versatile and more than a simple shelving unit. These storage systems are heavy duty, easy to install, are designed for intensive use, reconfigurable without tools and are available in a variety of sizes.
Heavy Duty Storage Shelves
Offer Many Features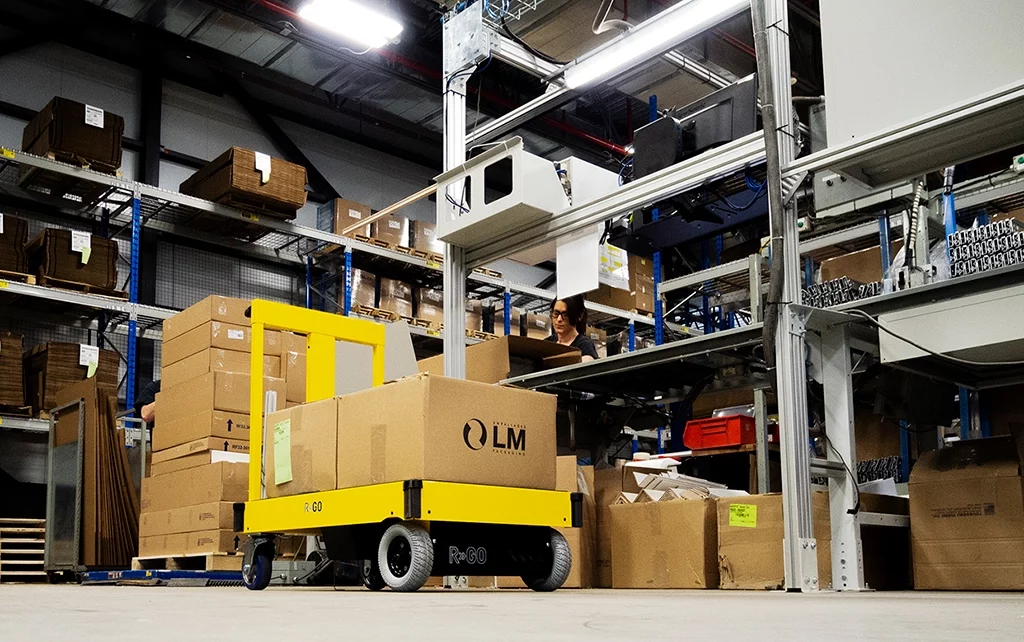 The unique and versatile design of Spider® shelving posts offers up to 7 fixing zones for the various accessories available. Perforations an inch apart for easy adjustment of shelves.

Panels for can holders, plastic bins and various hooks for different uses.

Vinyl decals help to easily identify the proper place for tools on perforated panels and hanging panels.

Shelf dividers. Attach one into the other.
Possible Applications for Industrial
Steel Shelving Units
Manufacturing Plant Storage
Choosing the right industrial shelving unit can reduce the risk of bottlenecks because the storage shelves reduce clutter and increase product visibility.
Having a dedicated organizational solution for maintaining records is crucial to many businesses. Industrial storage racks can help free up valuable surface and floor space in the office.
Steel shelving units are commonly used for cold storage applications. They help regulate temperature, resistant to extreme temperature fluctuations, prevent build-up of dust and debris, and protect inventory from contamination.
Heavy duty storage shelves can house bulky, heavy items in fulfillment centers, warehouses and other industrial spaces. Steel shelving can withstand much heavier weights and harsher environments than wood or plastic shelves.
High-quality, heavy duty storage shelves contribute to a more organized workplace by increasing visibility and helping you utilize more of your valuable floor space. Whatever your storage needs are, our industrial steel storage solutions will give you the warehouse optimization you are looking for. From design to implementation, V&H material handling is here to help you every step of the way.